'Friends' has earned its place as one of the most successful and iconic sitcoms of television history ever since it started airing in 1994. Each character in the series has a unique personality, presence and relevance in the show. From quotes to lines to gestures, these characters have portrayed many relatable scenarios in a very subtle way and has won the hearts and keeps continuing to be present in the minds of their audience even after a decade of going off air.
When scrutinising any workplace you are sure to find some personality trait of these characters associating with you daily.
The one with sincere passion and inappropriate actions: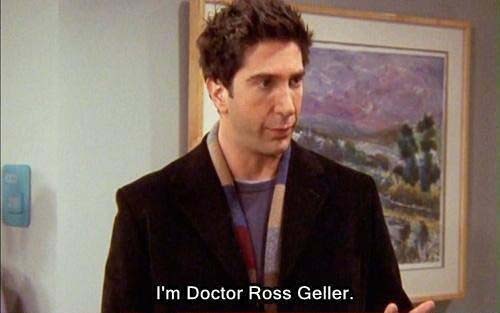 Dr. Ross Geller portrays a character that every workplace has. He is passionate about his job and proud to be a part of it despite the majority not exactly knowing what it means and makes fun of it in every way possible. He could talk about his job continuously without getting tired.
Ross also shows that inappropriate workplace relationships can be quite disastrous no matter what the profession is. It is important to have employees like Ross as their enthusiasm towards their job can always be a great helping hand towards the organisation.
The trendsetter with endless self-confidence: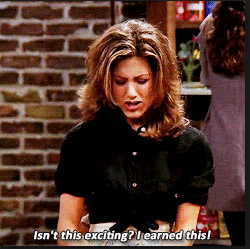 Most companies love to have a Rachel Green in their workforce. This is someone who wants to stand on their own feet and achieve success on her own. The key to her career guide is always love what you do. Rachel always tends to be the trend setter where ever she goes. She is the perfect example for confidence and style along with women empowerment. Rachel also knows how to put her point across and gets what she needs through any means possible.
The series also gave out points regarding determination and learning experiences through this character and at the same time made it clear as to how competitive the work environment can get and how to face these situations with confidence.
The 'go to' companion: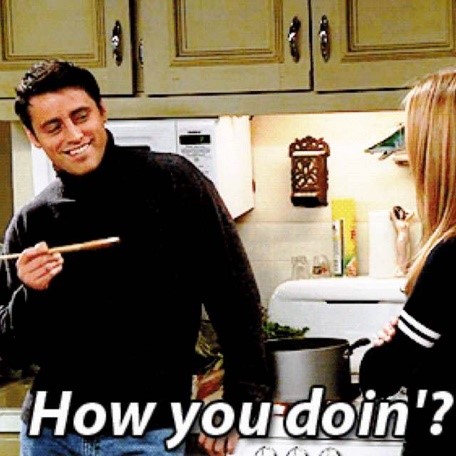 We all Know Joey Tribbiani for the guy who tends to charm every girl with his iconic quote "How you doin'?" and the one who is an absolute child by nature. But behind all this there is that protective, sensitive and caring friend who is there for you at all times.
Joey might not be successful at what he does but never gives up in his passion. He is not afraid to be himself and will try a million times. He is all about living the moment and is that 'go to' friend no matter what the problem is. He might not be the most helpful person and not the most productive but he is always there to support you and be there for you at all times. The best way to get what you need is just a little bit of an offering. But remember Joey does not share food!
The one who's unique in her own ways: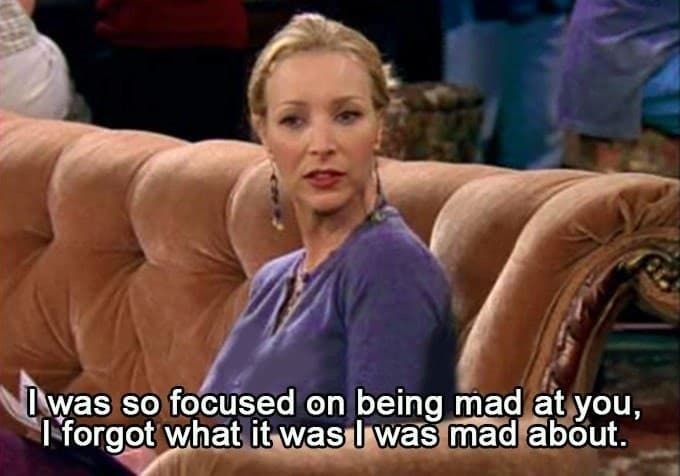 If you actually think about it, Phoebe Buffay is that individual who believes in herself and is not ashamed to be who she is. She does not let the opinion of others change who she is. We all have that random colleague who just thinks way out of the box but can actually be the one to give the best advice at an unexpected moment.
This person has their principles but at the same time gets along with others easily and is a fun person to hang out with during a boring day.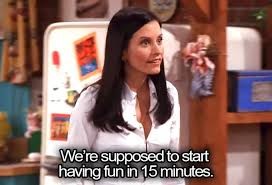 What would an office be without a Monica Geller. It's her way or the highway with this colleague. She is a perfectionist and makes sure that she is the Boss! They might be one of your close companions but there is no messing around with her.
This person does not let her personal life mess with her work life. She knows how to get things done when and how she wants it to be done. Her long period of unemployment showed her determination and proves the fact that she not the person to give up. Monica is also probably one of the best examples of efficient management which is highly appreciated by any company.
The one with dedication, creativity and sarcasm: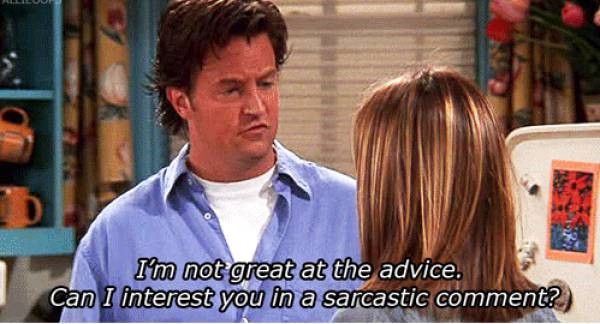 Chandler Bing has a collection of traits that is evident in any workplace. Despite disliking his job, he is unable to quit as it is his nature to avoid ending anything forcefully. He is the person to get away from a serious conversation using his sarcasm or witty comments. This person tries to please anyone no matter how much it bothers him. At the same time Chandler gives out his creativity through his sarcasm and is another example for hard work and dedication.
Despite all the thoughts and confusions, towards the last part of the series we saw Chandler taking a big risk. He was not afraid to make a big career change and to start from the bottom again. He was also able to prove that maturity and experience can come handy at your workplace.
It's no doubt that no matter where you go, what job you do or what industry to belong to, these iconic traits and personalities are not going to be hard to find.